Over the next few weeks we will be honoring ten of the greatest Christian heroes with a short 30 second read.
Here we go with our first report.
History
Ben Roethlisberger, or "Big Ben" as the ladies like to call him, was born in Lima Ohio in 1982. He then attended Miami University in Ohio. After college, he was drafted 11th overall by the Pittsburg Steelers of the NFL where he has won two Super Bowls.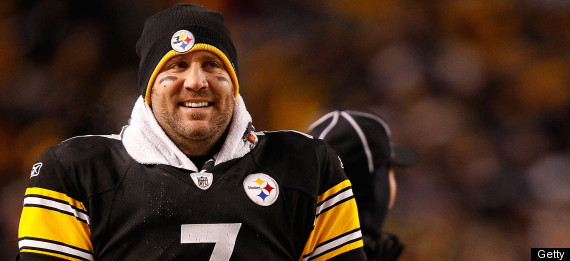 Sexual Abstinence, Christian Marriage, and Charity Work
Ben is engaged to Pennsylvanian High school graduate Ashley Harlan. They have publicly stated they are abstaining from living together for religious reasons. Roethlisberger said he expects about 500 people at the wedding. He said they'll be asked to make donations to his charitable foundation instead of giving gifts.
"I don't know if it's ever been done before, but it's something I wanted to do and she's on board," he told the newspaper. "We're just hoping that people who come to the wedding give a dollar or a thousand dollars or whatever it is, and at the end we'll put it all together and write a big check to Ronald McDonald House and Children's Hospital and put everyone's name who donated."
Roethlisberger started a foundation with the following mission statement:
"The Ben Roethlisberger Foundation seeks to (a): provide support for police and fire departments throughout the U.S. with a particular emphasis on service dogs and (b): to enhance the quality of life for residents of Findlay, Ohio and Pittsburgh, Pennsylvania."
In 2005, Roethlisberger donated one game check to aid the tsunami relief fund. He has also donated over $100,000 to fund police dogs in Pittsburgh.
Off the field problems.
On Monday, June 12, 2006 Roethlisberger was involved in a motorcycle accident near the intersection of 10th Street and Second Avenue near downtown Pittsburgh. e said he was told by responding paramedics that he ruptured a major blood vessel in his mouth and was minutes away from dying. Despite the seriousness of the accident, his recovery went so well that he started the first three Steelers 2006 preseason games.
..
.
How does this post make you feel?