We know that in 2012 the Democrats will be running their socialist poster child, but who will the god fearing Republicans be offering up? No one will know until a year from now. But hopefully we can get you a little more acquainted with the possibilities.
Mitt Romney the former Governor of Massachusetts, is considered the front runner as he was the largest loser from last time.


Age: 63
Birthplace: Detroit
Family: Ann Romney (wife); Children: Tagg, Matt, Josh, Ben, and Craig
Religion: Church of Jesus Christ of Latter-day Saints (Mormon)
Current job: Keynote speeches, GOP fundraising
Previous experience: Presidential candidate, 2008
PROS: Strong name identification. Experienced campaign team with proven fundraising ability. Success as a businessman. Knows how to lose to Obama.
CONS: He is a MORMON. Mormons consider their selves to be Christians, on the other hand Christians consider them cultists. As the Governor of Massachusetts passed Obama Care before Obama did, it has especially controversial individual mandates. Also as Governor he allowed homogays to marry. Proven Loser.
Tim Pawlenty , Governor of Minnesota wants a promotion, and honestly…Minnesota? Who wouldn't want to move?
Age: 50
Birthplace: St. Paul, Minnesota
Family: Mary Pawlenty (wife); Children: Anna and Mara
Religion: Baptist
Current job: Governor
Previous experience: Has never run for president
PROS: Record as a fiscal conservatism as governor. Midwest roots give him leg up in Iowa caucus. Some argue he is not electible. Brand of "commonsense conservatism" allows him to reach beyond traditional GOP base and attract independents in a general election. Serious and credible campaign team in place.
CONS: Fundraising: He's never had to raise big bucks before and couldn't because of restrictive state campaign finance laws. He may be able to raise what he needs, but no one knows for sure if he can. Name makes me think of "Good & Plenty" candy.
Newt Gingrich, Former Speaker of the U.S. House, proudly fought the last great liberal Democrat Clinton, and is thus familiar with the wiley feline of a Secretary of State, Hillary.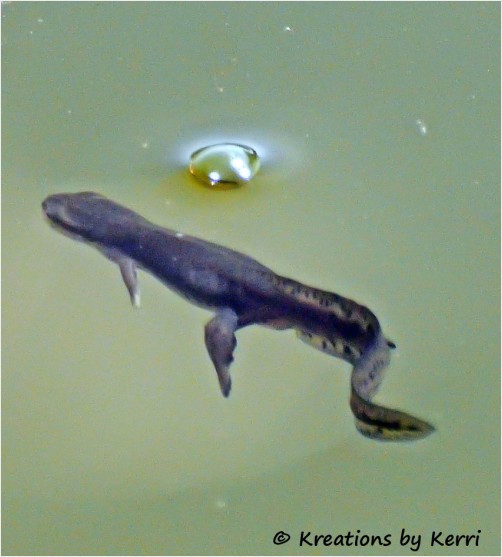 Age: 67
Birthplace: Harrisburg, Pennsylvania
Family: Callista Gingrich (wife); Children: Two daughters with Jackie Battley (first wife)
Religion: Roman Catholic (formerly Baptist; converted in March '09)
Current job: Chairman, American Solutions for Winning the Future; college professor
PROS: Name ID…I mean with a name like Newt, who doesn't recognize it!. Goodwill among party base. Seen as "ideas guy," big thinker and intellectual heavyweight. Skilled grassroots organizer. Former professor and knows about debt with all of his revolving accounts especially at Tiffany's.
CONS: Pissed off fellow Republicans by saying their spending program was crap. Messy personal life, including multiple divorces. Fundraising: He's been able to raise for his 527 groups but those don't have the restrictive limits that presidential candidate has to live under.
Sarah Palin the fiesty Former Governor of Alaska has a bloody baby making sin pit and likes to shoot wildlife. Usurping her husbands right and obligation to provide for his family.

Age: 46
Birthplace: Sandpoint, Idaho
Family: Todd Palin (husband); Children: Track, Bristol, Willow, Piper, and Trig
Religion: Non-denominational Christian
Current job: Reality TV show host; Fox News contributor
Previous experience: Vice presidential candidate, 2008
PROS: Name recognition. Has been sucking at the teat of the TEA party, has obscenely loyal zombie army and access to grassroots fundraising. Ability to dominate the media means she doesn't have to spend as much money on paid advertising. Liberal socialists HATE her.
CONS: Mixed record in Alaska, especially the fact that she gave up halfway through her term as governor. There is also an electability concern, and the fact that her daughter is a dancing whore.
Michele Bachmann, Congresswoman from Minnesota, is one crazy bitch, and is the sweetheart of the Tea Party.

Age: 54
Birthplace: Waterloo, Iowa
Family: Marcus (husband); Children: Lucas, Harrison, Elisa, Caroline, Sophia
Religion: Lutheran
Current job: Congresswoman
PROS: Strong support from Tea Party wackos. Minnesota base gives her great access and credibility in Iowa. Proven ability to raise money.
CONS: Known as the "Pelosi of the Right". Probable mental illness.
Ron Paul, wacky Congressman from Texas has played the game before and gathered lots of support from young Republicans.


Age: 75
Birthplace: Pittsburgh, Pennsylvania
Family: Carol Paul (wife); Children: Ronald Paul, Jr., Lori Paul Pyeatt, Senator Randal Paul, Robert Paul, and Joy Paul-LeBlanc
Religion: Baptist
Current job: U.S. Congressman
Previous experience: Ran for president in 1988 as a Libertarian and in 2008 as a Republican
PROS:Youth vote
CONS: Ties to the Tea Party, mostly through his son Rand Paul, Senator. Libertarian views, considered a crack pot by traditional conservatives
Rick Santorum, Former Senator from Pennsylvania and victim of identity theft which has left him as a broken man and deviant sexual act, wants to represent you.
Age: 52
Birthplace: Winchester, Virginia
Family: Karen Garver Santorum (wife); Children: Elizabeth, Richard, Daniel, Sarah, Peter, Patrick, and Isabella
Religion: Roman Catholic
Current job: Attorney
PROS: Name recognition.
CONS: That recognition is as:
Santorum (N) 1. The frothy mix of lube and fecal matter that is sometimes the byproduct of anal sex. 2. Senator Rick Santorum
Herman Cain is the Former CEO of Godfather's Pizza and a conservative talk show host. He won a debate on Fox News and is gathering support among the TEA party and non-socialist blacks.
How does this post make you feel?