In this installment of The Gay Agenda, I discuss another potentially disastrous item on this grandest of Satan's "To Do" list:
Covert Government Takeover
While we Christians have been busy attending church potlucks, arts and crafts, scrapbooking weekends, bingo night, afternoon teen bowling and abstinance workshops, summer camp, and hosts of other fun and spirit filled activities, homosexual operatives have been covertly executing a hijacking of our Bible based Government Instititions.
In almost every level of Government, from the municipal to the Federal, homosexuals have been and continue to be installed in positions of great responsibility and powerful authority.
Most shockingly, during the course of his Administration, President Obama, who is widely believed to be foreign born and Muslim, demonstrably sympathetic to Islam, and who is also rumored to have engaged in homosexual activity himself, has nominated four openly homosexual candidates to the United States District Courts. You read that correctly. Homosexual Federal Judges.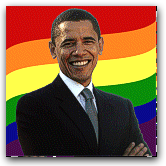 The latest of these obscenely offensive homosexual nominations, one Michael W. Fitzgerald, has previously operated as an Assistant U.S. Attorney in the liberal State of California. You read that correctly as well. A homosexualist Federal Prosecutor.
Fitzgerald's nomination follows the July 18th Senate confirmation of another of Obama's queer candidates, Paul Oetken, appointed to the Southern District of New York. Oetken has the distinction of being the first openly homosexual gay agenda operative to sit on the Federal Bench.
Obama's prior two homosexualist nominations are Alison Nathan, reported out of Committee just last week, and Edward Dumont, nominated to the U.S. Court of Appeals for the Federal Circuit, who as of the time of this writing has yet to be reported out of the Judiciary Committee.
Friends of Jesus, the wholesale homosexualization of Government is evident at every level, from agency heads and commission members to policy officials and senior staffers. But God has spoken to me and said, "Pastor Jon, when homosexualist operatives infiltrate the Federal Courts, and homosexualize America by judicial fiat, your Christian Nation faces a clear and present danger of involuntarily relinquishing her status as 'Christian Values Lighthouse to the World'".
Nothing could put a finer point on that profound and devine observation than the fairly recent decision by now retired homosexual activist Judge Vaughn R. Walker, who infamously and self righeously declared California's ban on homosexual same sex gay marriage unconstitutional.
Friends in The Spirit, this illustrates perfectly the travesty of justice we face as the world's moral navigation system – that our very Constitution, the world's most powerful and profound document of Christian morality, can be so easily subverted.
We are witnessing end times. The End Game for humanity.
Let us begin, in earnest, to form power prayer circles. Our country desperately needs prayer, and needs the intervetion of the Almighty LORD. Email this article to your existing prayer circles. Post this Christwire link to your Facebook friends. The situation is critical.
How does this post make you feel?